Public Affairs & Strategic Communication
With us, integrated services are the key to success, because the whole is greater than the sum of its parts
A reference name for the industry since 2003
Started more than a decade ago, Serban & Musneci Associates (SMA) is the longest lasting public affairs company in Romania. When founded, back in 2003, the enterprise sought to become the top public affairs firm in Romania.
Over the years, through providing quality corporate services, SMA consistently ranked among the top public affairs companies in Bucharest. Started by two Romanian-born brothers who were raised and educated in the United States, Alex and George Șerban, the company expended its expertise and witnessed a significant growth in 2007 when Roberto Musneci, one of the leading executives in the pharmaceuticals industry, joined as senior partner.
For the past 15 years, SMA refined its ability to offer a complete and integrated communication package. Over the years, the partners assembled an exceptional team of the brightest professionals. Along with them, SMA became a powerhouse that delivered successful projects in the areas of government affairs, public relation, reputation management, strategic research and analysis.
At the moment, Serban & Musneci Associates comprises a team of 15 full-time professionals (including former Administration officials, business executives and experts in our clients' fields), with many additional specialist resources available. The solutions our company offers cover the entire spectrum of corporate communications, from Public Affairs, Strategic Communication and Public Relations, to Reputation Management, Business Information and Online Communication. The entire company is therefore organized around these five business units, which closely interact to finally offer our clients an integrated communications approach to corporate positioning and reputation management.
While steadily developing our range of high-end corporate services, we continued to grow our portfolio of clients to include top multinationals in the areas of pharmaceuticals, leading energy giants, high-tech businesses, companies that activate in construction, real estate, automotive, telecom, retail, security, media and luxury domains or are motivated members of the civil society.
SMA is at the forefront of promoting a transparent system of representation for legitimate business interests in Romania.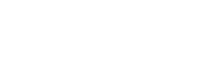 Communication & Public Relations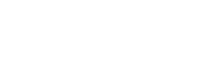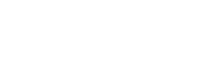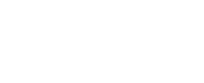 Compliance & Sustainability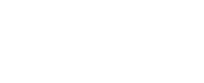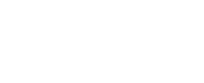 Why us?
There are countless reasons why you should work with us. You can find some of our Clients' testimonials here.
Serban & Musneci Associates was the communication company Nokia worked with for more than 4 years. During our collaboration they have fulfilled their responsibilities with little supervision and showed excellent communication skills, supporting our company in reaching its objectives. I am glad to act as a reference, regarding the communication skills, work ethic and professionalism of Serban & Musneci Associates.
Serban & Musneci team has provided Yazaki Component Technology with valuable advice, accurate intelligence and technical support in communicating clear messages to mass-media, in understanding the market specificity, in planning and in addressing our challenges. We benefitted throughout our collaboration from maximum availability and flexibility from the SMA experts. Furthermore, the SMA team has showed professionalism, fast response and promptness in delivering comprehensive PR results. We therefore recommend SMA for their professional PR capabilities and we are available to discuss furthermore the specifics of their activities and deliverables during our collaboration. Furthermore, we recommend SMA through the current letter as a top quality provider of strategic communication, governmental and public affairs services on Romanian market.
Your expertise in media relations, event organization, strategic communication and business development were invaluable to us as we established a new business presence and our production facility in Romania – a critical piece of our Eastern European business strategy. Your knowledge of Government processes facilitated our interaction and communication with the Romanian Ministry of Finance. Your additional support in providing public relations, media consulting and communication with the Romanian authorities helped make our Grand Opening celebration a great success. We appreciate and are grateful for all of your hard work. On behalf of The Toro Company, I am pleased to confirm that you may, in connection with your marketing activities, list The Toro Company as a representative client of SMA.
15
Years
Since 2003, we have been providing intelligent, integrated communication solutions to clients who share our passion for performance and for making a difference
by your side. 24/7.
in Romania and all around the world.