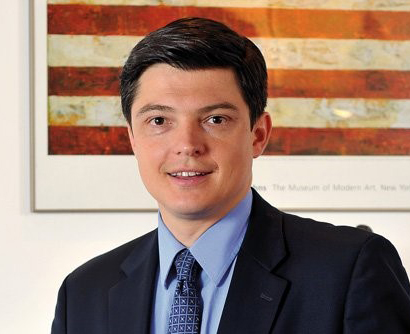 He is a Nonresident Senior Fellow at the Brent Scowcroft Center on International Security within the Atlantic Council, and a freelance international journalist for New York City's LEADERS Magazine.
Senior Partner, Serban&Musneci Associates
Over 16 years of experience in government relations and one of the top communication specialists and lobbyists in Romania. President of the Euro-Atlantic Council of Romania.
He devised and managed public affairs and corporate relations programs for multinational companies, NGOs and interest groups across a broad range of industries (healthcare, retail, telecom, and defense).
Before SMA, Mr. Serban served as an adviser to the Prime Minister of Romania on NATO and international security issues. He held senior positions in the private sector and NGOs and has been an active participant in international delegations and conferences.
Mr. Serban holds an International Relations Masters Degree from Columbia University and an International Studies Bachelor's Degree from Wesleyan University. Executive education training courses at Harvard University's JFK School of Government, University of Pennsylvania's Wharton Business School, the George C. Marshall Center for Security Studies (Germany) and the National Defense College of Romania complete his education.