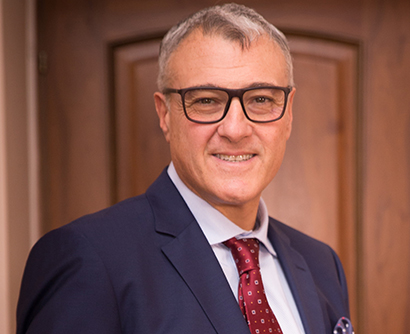 Roberto Musneci is a founding partner of Serban&Musneci Associates, having his primary focus on activities in the healthcare field, financial institutions and energy projects.
Senior Partner, Serban&Musneci Associates
Mr. Roberto Musneci has over 25 years' experience in the Pharmaceutical and Healthcare sector in Eastern Europe, where he set up and ran a group of companies for a major pharmaceutical multinational prior to leading a global business from the company Headquarters.
Mr. Roberto Musneci has been non-executive director on the board of several London and Bucharest listed companies, member of the board of Foreign Investors Council in Romania and President of the American Chamber of Commerce from 2004 to 2006. He is one of the founding members and Vice President of the ASPEN Institute Romania.
He is the acting President of the Italian Chamber of Commerce for Romania, Vice President of the Pharmaceutical Industry Association between 2004 and 2006 and member of the National Federation of Ownership Associations (CNPR).
Mr. Musneci has been knighted with the "Stella D'Italia" by the President of the Italian Republic in June 2009. He holds a degree in Applied Economics at LUISS in Rome and further executive studies at LSE in UK and Duke University in North Carolina.