Client: LivaNova
Project: Greenfield prospecting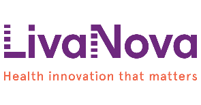 The England-based medical device manufacturer, with activities in developing devices for cardiac surgery, was interested in the opportunity of expanding its manufacturing operations in Central Eastern Europe.

What SMA did for the client
The company has contacted SMA to help them in prospecting the market in the view of a potential Greenfield investment in Romania, to help expand their production facilities abroad.
Upon the two months project, we have identified the areas with intermodal infrastructure planning according to the Client's needs, performing several visits with the Client to relevant local and central authorities.
Moreover, SMA has identified researchers for the lab to have been developed by LivaNova, together with the appropriate workforce. As state aid was another important component for a potential LivaNova investment in the country, we have identified all relevant state aid opportunities and presented an in-depth analysis to help the Client make a qualified decision.

Results
LivaNova is currently analyzing the market entry opportunity and is likely to invest in Romania in the near future.